What Is The Meaning of Canva?
Wondering What Is The Meaning Of Canva?
So what exactly is Canva? Canva is a free graphic design platform that allows you to create social media graphics, presentations, posters, documents, and more. Think of Canva as a simplified yet powerful design tool.
Back in the dinosaur ages of the year 2005, I was struggling with the steep learning curve of Adobe. Don't get me wrong, I love using Adobe, but I cried a lot in the process of working with it. It is powerful if you know how to use it well, but you have to be willing to spend the time and sanity to learn how to use the tools.
With Canva, you don't need any technical skills or training to create eye-catching visuals. Canva provides you with professional layouts, fonts, photos, and elements to use in your designs. You just drag and drop to create graphics, images, and visuals that you can use on websites, social media, blogs, or print.
But what has all this to do with the name "Canva"?
You are at the right place because this guide dives deep into what is Canva and if there is a meaning to the word "Canva" and what it truly means. Let's get to it!
What Is The Meaning Of Canva?
The meaning of Canva is related to the meaning of canvas, and that's where the name of Canva is likely to come from. The word "Canva" didn't exist before the graphic design platform Canva was founded.
As of my knowledge, there isn't a specific story or origin for the exact name "Canva" which has been publicly shared by the founders or the company.
The co-founders, Melanie Perkins, Cliff Obrecht, and Cameron Adams, likely chose the name "Canva" because it's short, memorable, and it's related to "canvas" – an artist's platform for creativity.
In this case, it makes sense for us to explore the meaning of the word "canvas" in order to understand the meaning of "Canva".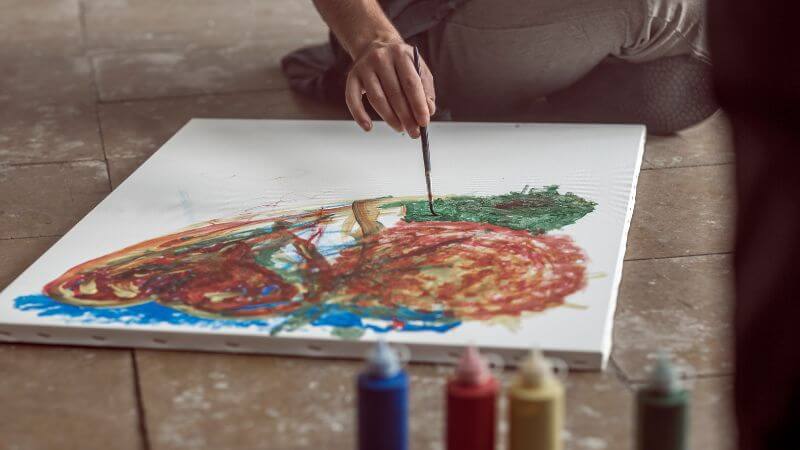 The term "canvas" in English has several meanings, primarily depending on the context it is used in:
Material: In its most literal sense, a canvas is a strong, durable, closely woven cloth typically made of hemp, linen, or cotton. It is used for making items like sails, tents, marquees, backpacks, and shelters, and as a surface for oil painting.
Art: In the world of art, a canvas is often understood to mean the fabric used as a base for an oil or acrylic painting. The fabric is stretched tightly over a wooden frame (known as stretcher bars) and then primed, making it ready for the application of paint.
Digital/Computing: In computing and digital design, a "canvas" often refers to the area that you can draw on or manipulate within graphic, drawing, or design software.
Metaphorically: In a metaphorical sense, a "canvas" can be a space or opportunity for creativity, where someone can express their ideas freely. For example, one might say "The city was her canvas" to imply that the city was the space where she expressed her creativity.
The specific meaning is usually clear from the context in which the term is used.
What Is The Meaning Of Canva
What Is Canva And How Does It Work
Canva is a simple yet powerful graphic design platform. Want to know what is Canva and how does it work? Once you sign up for a free account, you'll have access to Canva's key features that make creating professional visuals a breeze.
1. A Huge Collection Of Templates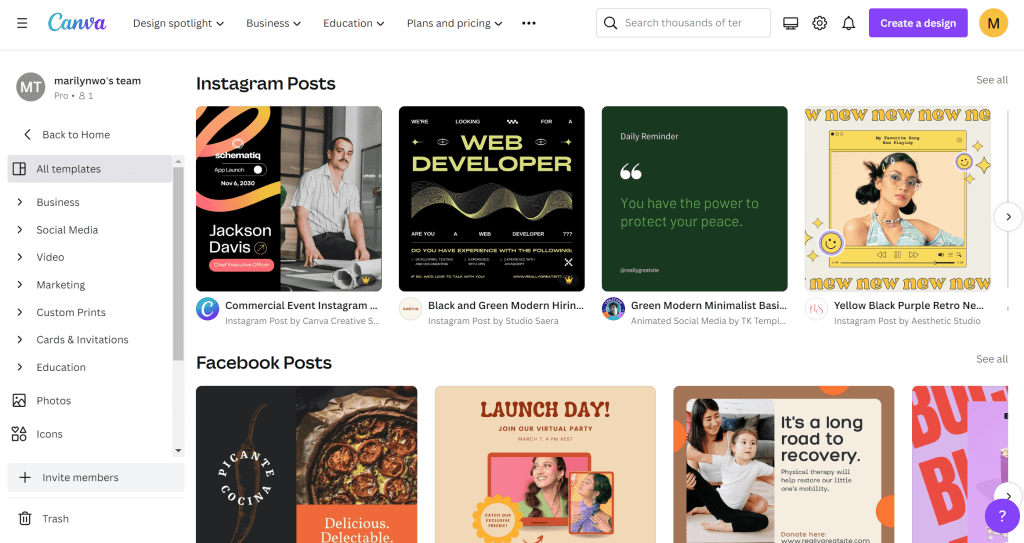 Canva offers templates for presentations, social media posts, flyers, posters, Instagram posts, Facebook posts, logos, videos, T-shirts, documents, YouTube thumbnails, business cards, resumes, and more. Just pick a template and customize it to your needs.
2. Easy To Use Editor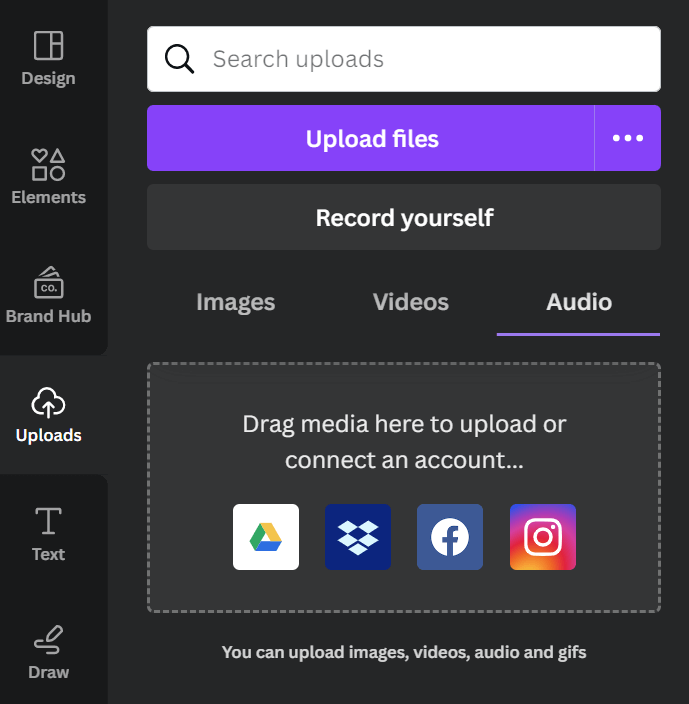 Canva's drag-and-drop editor is intuitive to use. You can upload your own photos or choose from Canva's library of over 1 million images, graphics, and illustrations. Resize, rotate, and edit elements with a click.
3. Stylish Fonts And Colors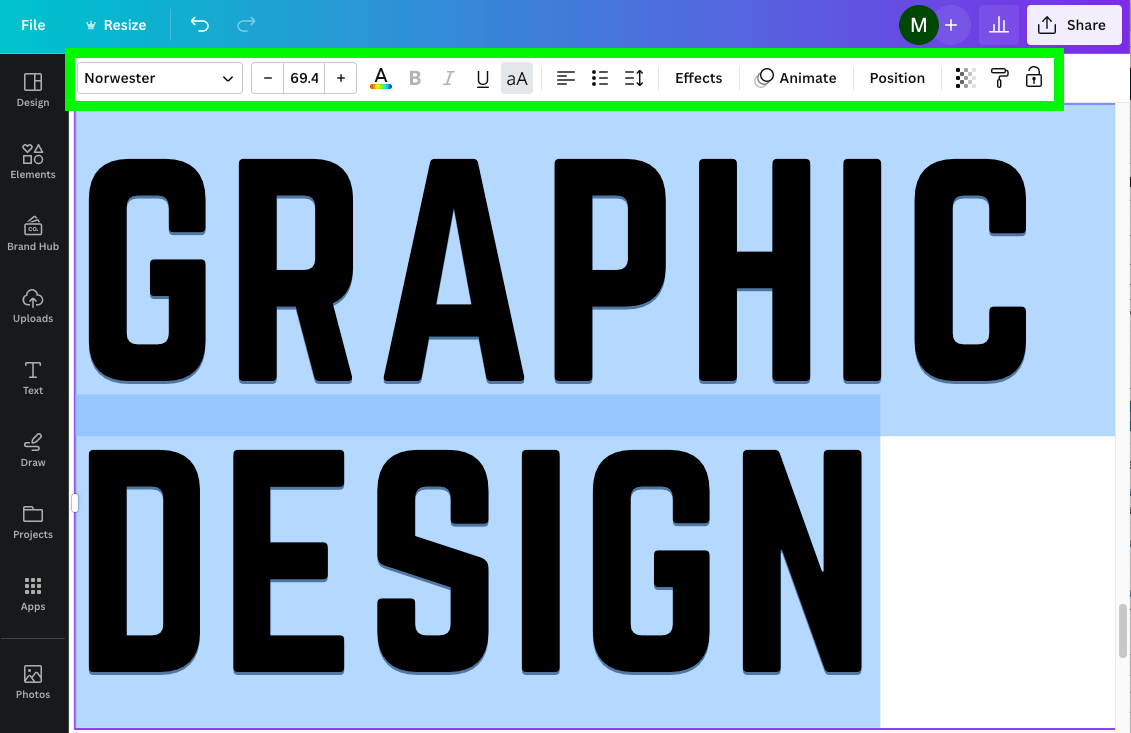 Canva provides a wide selection of fonts, colors, and color combinations to make your designs pop. Change the font, size, and color by highlighting text and selecting your options.
4. Add Shapes, Lines, And Icons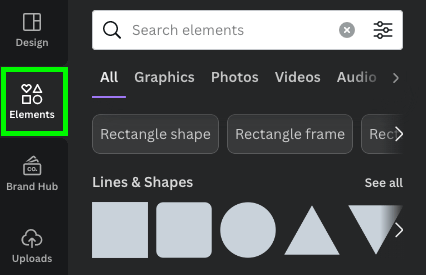 To highlight certain elements or sections, add shapes, lines, grids, or icons. Canva offers many options to choose from. Just drag and drop it onto your design.
5. Photo Editing Tools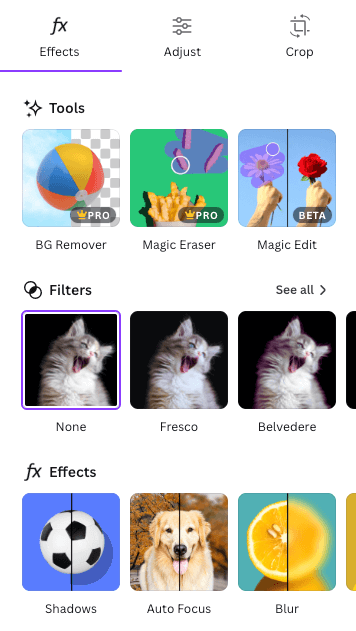 Canva allows you to upload and edit your own photos. You can crop, resize, filter, and adjust the brightness, contrast, saturation, and more with a click of a button.
6. Share And Download
When your design is complete, you can share it on social media, download it to use on your website or print it, or save it in Canva to access later. You can also save elements you create to reuse in other designs.
With these key features and an easy-to-use interface, Canva makes graphic design simple and fun. You'll be creating stunning visuals in no time!
What Is The Meaning Of Canva
How to Sign Up for a Free Canva Account
To start using Canva, you'll need to sign up for a free account. The process only takes a couple of minutes and will give you access to Canva's simple design tools and library of templates, images, and fonts.
1. Go to Canva.com and click "Sign Up"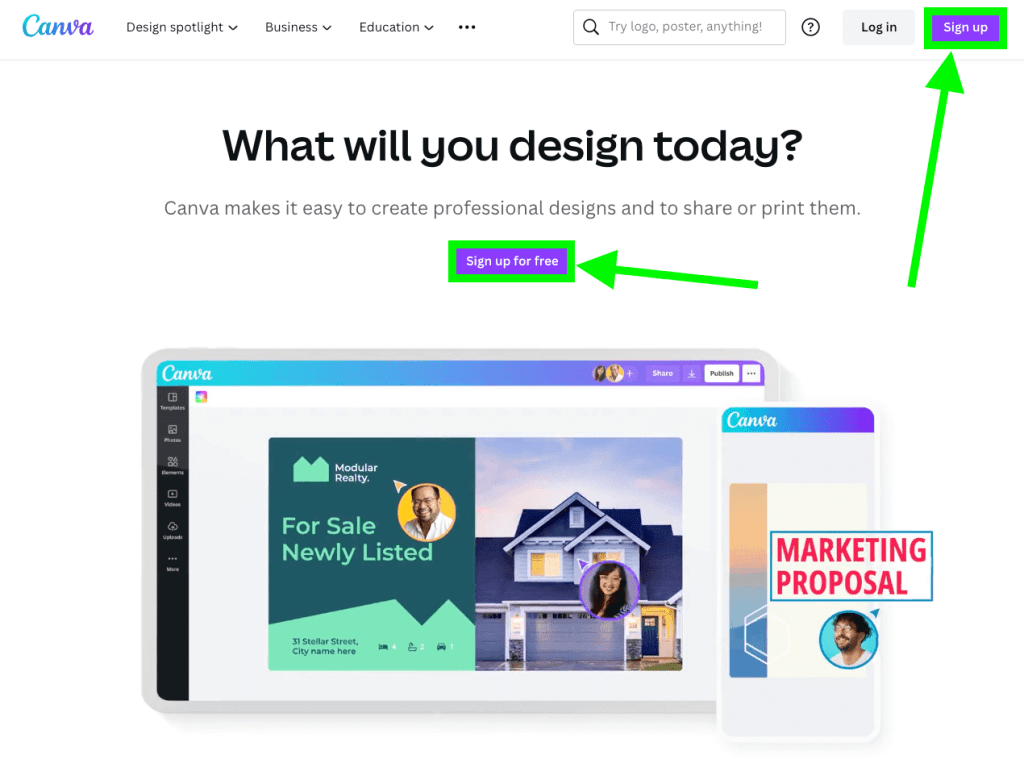 On the homepage, click the "Sign up" button in the top right corner or anywhere with the "Sign up for free" button. This will trigger a pop-up for you to sign up for free.
2. Choose A Sign-Up Method
If you choose to sign up with email, choose an email address and password you want to use for your Canva account. Your email will be used to verify your account and reset your password if needed. Select a password that is at least 8 characters long, with a mix of letters, numbers, and symbols for the best security.
3. Check your email for a verification link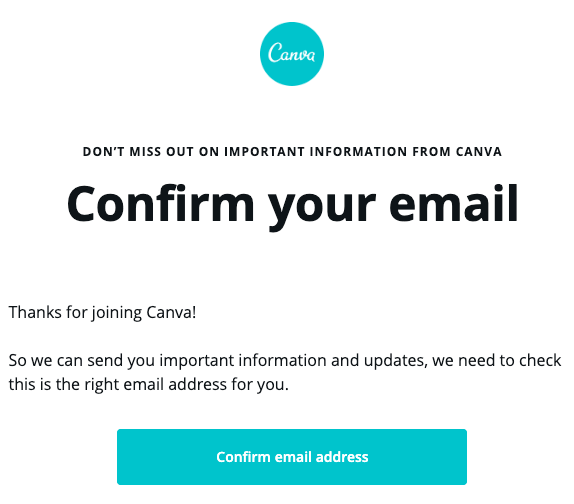 Canva will send an email to the address you provided. Open the email and click the "Confirm email address" button inside. This confirms that you have access to that email account and helps prevent spam accounts.
4. Start designing!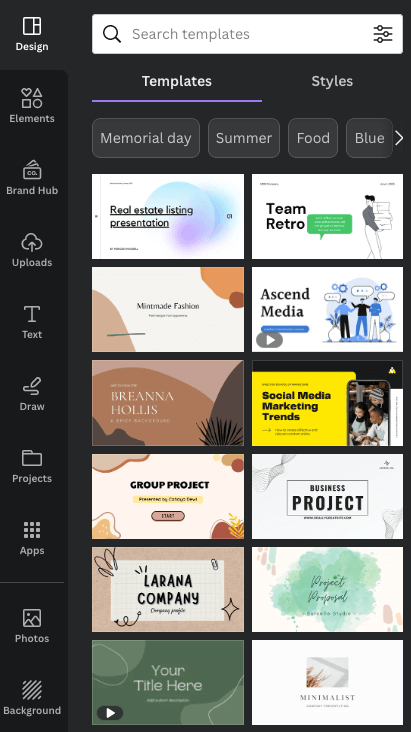 Your Canva account is now set up and ready to use. You can begin creating designs using Canva's library of free templates, or start with a blank canvas.
With your free Canva account, you have access to all of the basics you need to create simple yet professional-looking designs. Have fun and happy creating! Let your creativity shine through using this simple yet powerful design tool.
What Is The Meaning Of Canva
What is Canva Pro? Is The Paid Version Worth It?
Canva Pro is the paid, premium version of the popular free graphic design tool Canva. For a monthly subscription fee, Canva Pro provides additional features, elements, and capabilities beyond the basic free version. But is the upgrade worth the cost? That depends on your needs and how much you use Canva.
More Design Options
Canva Pro gives you access to over 60 million premium photos, videos, audio tracks, and graphics to use in your designs. The free version offers plenty of elements to get you started, but Canva Pro provides a lot more choices if you're creating many designs or want very specific images. You'll also get access to Canva's library of over 1 million premium fonts to make your text pop.
Advanced Features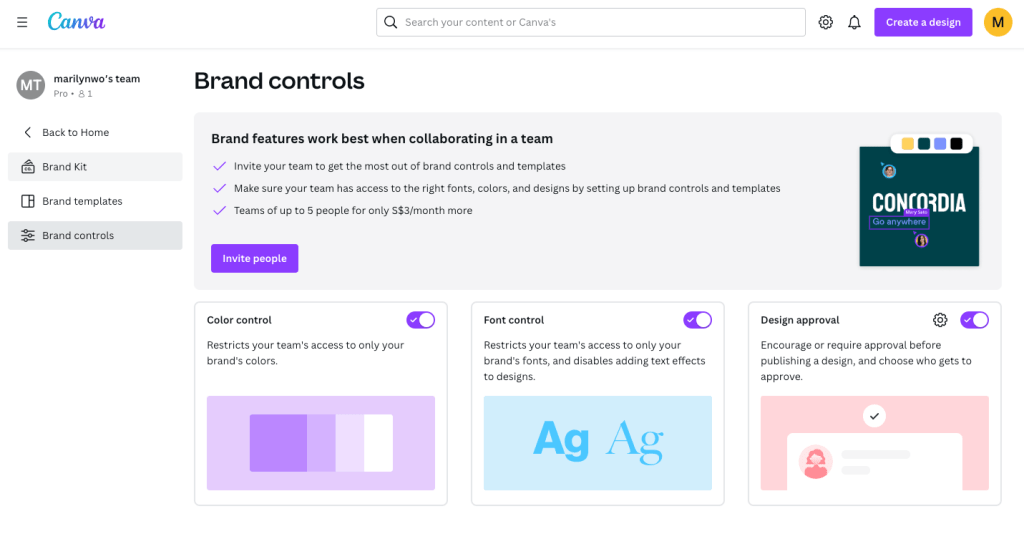 Canva Pro includes useful features for professional designers and serious hobbyists. Things like magic resize, which instantly resizes designs to any format, and content planner to organize your design process.
You can also save brand colors, logos, and design templates to reuse, as well as schedule social media posts in advance. For teams, Canva Pro offers functionality like design approval workflows, team folders, and team templates.
Is Canva Pro Worth the Cost?
For casual or occasional users, the free version of Canva likely has everything you need to create great designs. However, if you're a professional designer, an avid social media manager, or just someone who uses Canva all the time, the additional features and assets in Canva Pro may well be worth the $12.95/month cost.
The choice comes down to how much extra functionality and design freedom you need. Why not give the free trial a shot to see if Canva Pro is right for you? With access to everything Canva offers, you'll quickly know if it's worth the investment.
What Is The Meaning Of Canva
Canva Meaning FAQs: Common Questions Answered
What Is Canva?
Canva is a free graphic design platform that allows you to create social media graphics, presentations, posters, documents, and more. It's simple to use, even if you have no design experience. With Canva, you can choose from thousands of templates or start with a blank canvas. Then just drag and drop images, shapes, text, and other design elements to create stunning visuals.
How Much Does Canva Cost?
Canva is free to use and offers paid upgrades for additional features. The free version gives you access to over 250,000 images, graphics and fonts as well as thousands of templates to get you started. Canva Pro is $12.95/month and provides extras like more templates, images and branding tools for your business. Teams and Enterprise plans are also available for larger organizations.
Do I Need Design Experience To Use Canva?
No, you don't need any design experience to use Canva. It's meant to be simple for beginners but robust enough for professionals. Canva provides an intuitive drag-and-drop interface, pre-made templates, and design elements that you can easily customize. You can learn the basics in under an hour and be creating great-looking graphics, presentations, and documents in no time.
What Can I Create With Canva?
You can create pretty much any visual content with Canva like:
Social media graphics (posts, stories, ads)
Blog images
Presentations
Posters
Flyers
Infographics
Documents (reports, resumes, newsletters)
Book covers
Business cards
And more!
Canva gives you all the tools you need to design whatever you want. The possibilities are endless. Give it a try and unleash your creativity!