3 Easy Steps To Create A Mood Board On Canva
In this article, you'll learn everything you need to know about how to create a digital mood board on Canva.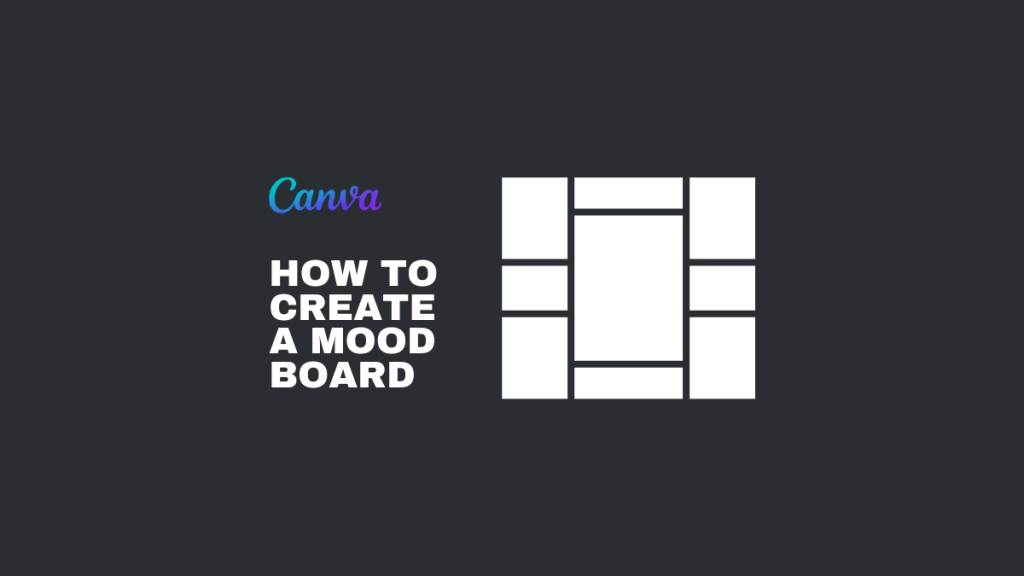 What Exactly Is a Mood Board?
A mood board is a visual tool that helps you represent the general idea or concept for a particular project.
Be it an interior design mood board for a room makeover or a collection of design elements for your brand board, this technique is an excellent tool for visualizing your ideas.
Why Mood Boards Are a Great Way to Start
Think of a mood board as the first step in your design process. It's like a Pinterest board dedicated solely to your design ideas and inspiration images. You can even include text or paint colors to complete the overall look.
How To Create A Mood Board On Canva?
1. Choose A Template
Create a Free Account
Good news! Canva is a free online graphic design tool. To get started, open Canva and set up a free Canva account. You'll have the option to upgrade to a paid version, but the free version of Canva offers plenty of customizable templates, such as editable recipe cards.
Navigate the Dashboard
After logging in, you'll find a search bar at the top right corner of the screen. This is the best place to start searching for mood board templates or any other design concepts.
Picking the Right Template
Canva offers a variety of templates, including Canva mood board templates specifically designed to make your design process a breeze.
Easy Steps to Choose Your Template
Use the search bar and type "mood board."
Browse through the collection of templates.
Right-click on your chosen template to open it as a blank canvas.
2. Crafting Your Mood Board Design
Add Your Own Images or Use Canva's Library
Whether you're using inspiration photos or product images from Canva's library, adding images is the easiest way to give your mood board a unique style.
Utilize the Left-hand Sidebar
On the left side of the screen, you'll find a variety of design elements, including different color palettes and design ideas. Use this to add the right colors and elements to your mood board.
Spruce Up with Text Boxes and Different Fonts
Adding text to your mood board is a good idea. Just click on the 'Text' tab on the left-hand sidebar. You can drag a text box onto your board and choose from different fonts to create a cohesive look.
3. Final Steps in Your Design Plans
Background and Specific Color Choices
You can opt for a white background or use a specific color. To be more precise, you can enter the hex code for a specific color or brand colors using Canva's color wheel feature.
Mobile Device Compatibility
If you're on the go, Canva also allows you to create mood boards on your mobile device. It's a fun way to work when you're away from your desktop.
A Step-by-step Guide to Downloading Your Creation
Once your mood board design looks perfect, locate the download button at the top right of the screen. Save images in your desired format.
Sharing and Affiliate Links
If you've used elements that others might enjoy, consider sharing affiliate links for those particular elements. It's a good way to engage a lot of people interested in similar design elements or concepts.
Final Thoughts: Mood Board On Canva
You've successfully learned how to create a mood board on Canva! What's the next step? Well, mood boards are often the first place interior designers go to when planning specific interior design projects.
They are also a guideline or an inspiration board for a graphic designer to build creative juices for a brand.
Remember, the world of design is at your fingertips. With Canva's easy drag-and-drop interface and a multitude of design elements, there's no limit to what you can create. So, are you ready to channel your personal style into your next big project?