3 Easy Steps To Change Background Color Of Picture In Canva
You may think it can take some work to change a picture background color. Maybe with tools that require some learning curve. The good news is you can easily change the background color of an image using Canva for free.
So if you are looking high and low for an image background color changer, look no further!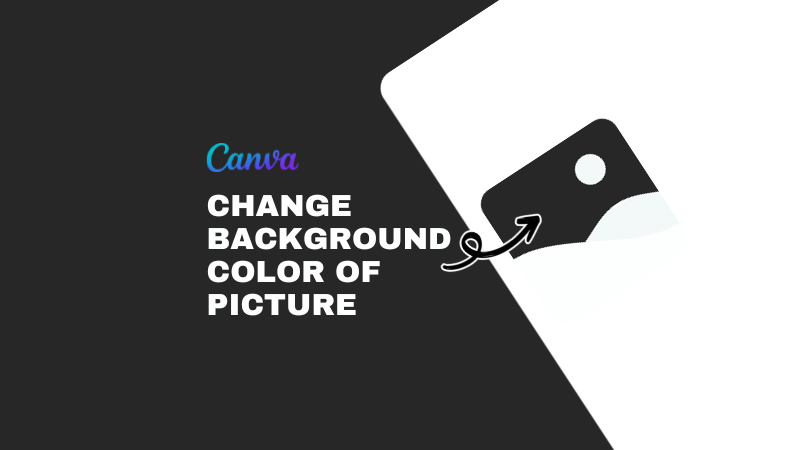 Steps To Change Background Color Of Picture In Canva
The easiest way to change the background color of a picture in Canva is to first click on your photo. Select Edit Photo > Adjust.
Then, in the Select Area section drop-down menu, select Background. Next, adjust the variables by adjusting the sliders under the sections White Balance, Light, Color, and Texture to change the background color.
Here are the steps to changing an image background online for free in detail: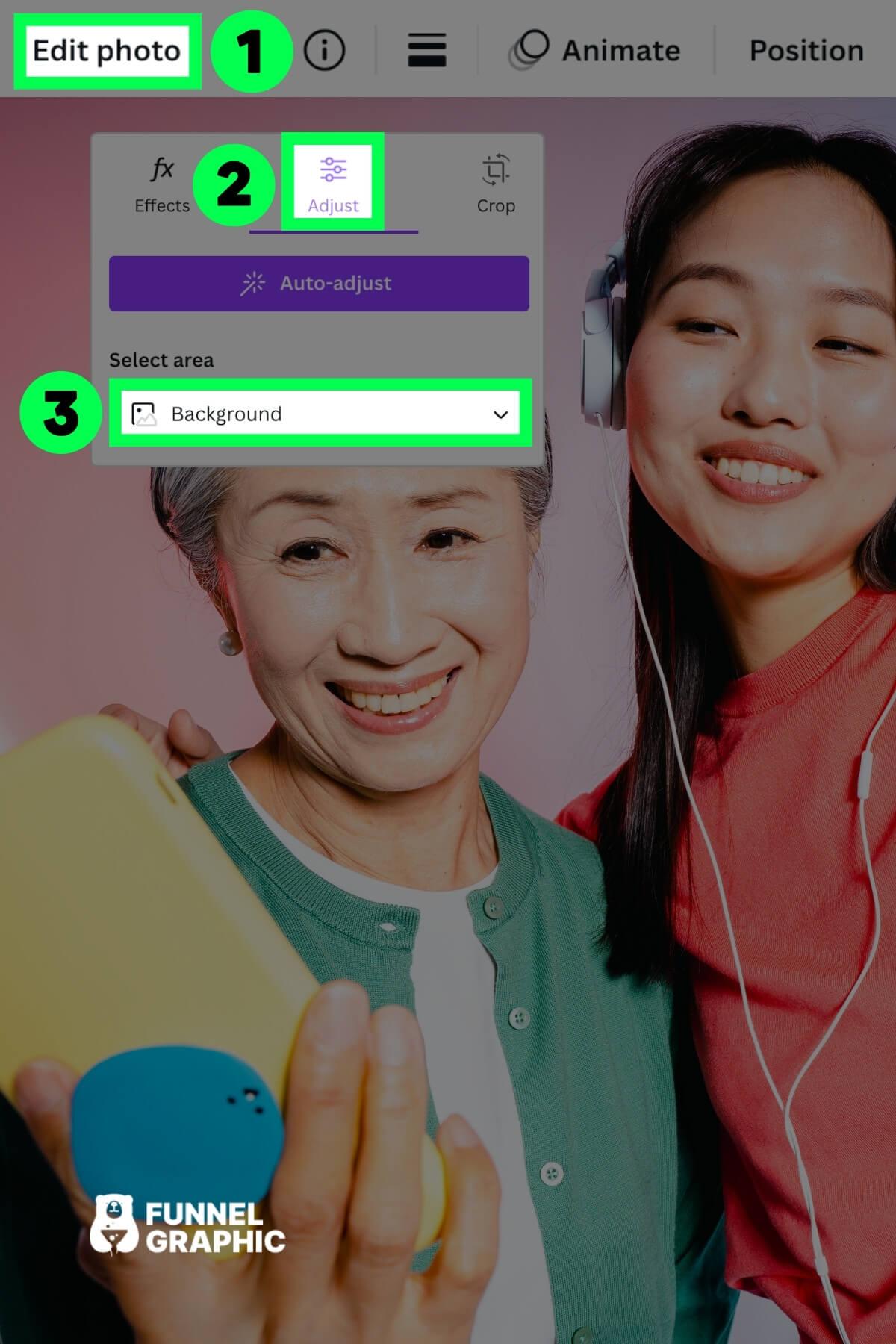 Select Your Photo
With your image ready on your Canva canvas, use your cursor to click on it once to select it. Then, click the Edit Photo button in the Canva editor toolbar.
Adjust Tab
In the sidebar on the left, select the Adjust tab. Click on the Select Area section that's in between the Effects and Crop tabs.
Change Background
Next, select the Background option in the drop-down menu. This is to indicate that you want to change only the Canva background color of your image. Then, go to any sliders you see below and adjust any of them to change the Canva background color to what you are looking for.
Example Of Changing Image Background Online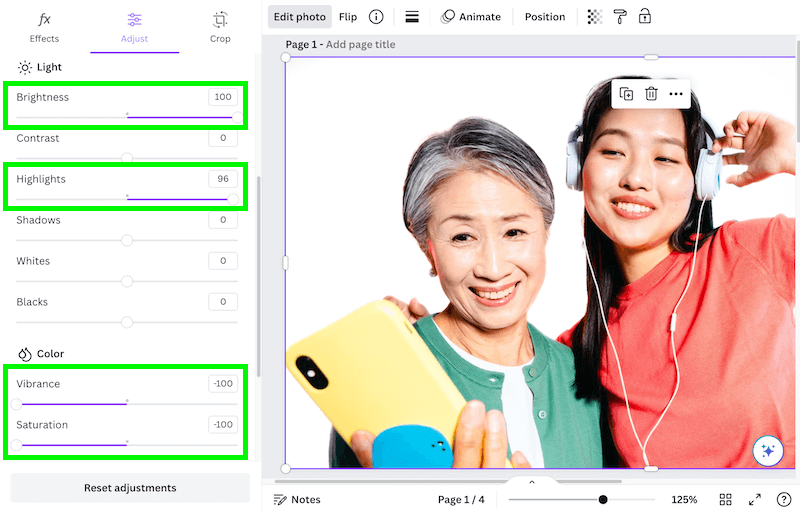 In this example, I want to change the background color of my image to white using Canva.
So I will go to the Light section and toggle the Brightness and Highlight sliders all the way to the right so that it's the most bright.
Then, under the Color section, I will toggle both Vibrance and Saturation to -100. Now my background is all white without changing any colors of the subject in the picture.
More Canva Image Guides
If working on pictures, photos or images is your thing, be sure to check out some more of my favorite guides on tweaking images on Canva:
Wrapping Up With Color In Canva
Changing the Canva background color of an image is a straightforward yet impactful way to give your design a fresh, new look. Whether you're a seasoned designer or a newcomer, Canva offers an intuitive platform for you to unleash your creativity.
With a new background color, your image can evoke different emotions, highlight certain elements, or simply align better with your brand's theme. As you've seen, with just a few clicks, a seemingly small change can significantly transform your design.
So, why wait? Dive into Canva, play around with different background colors, and watch your images come to life in a whole new light!