Maximize Your Designs: Exploring the Largest Canva Size
In this article, we will explore the largest allowable Canva size and what that means for your creative projects. Let's dive in!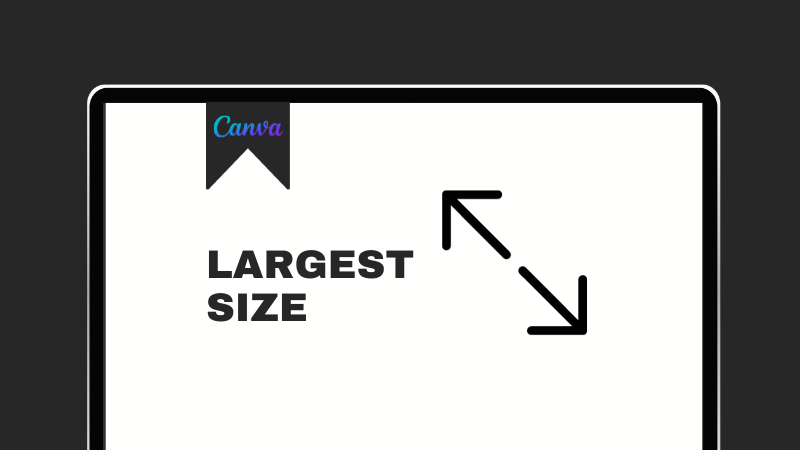 What Is The Largest Canva Size for Any Design?
Pixels and Resolution
The largest size in Canva is 8000 x 3125 pixels1. While the minimum dimensions for a Canva design are 40 x 40 pixels.
Though Canva offers a wide range of design dimensions to accommodate various design projects. However, there are limits to the size you can create.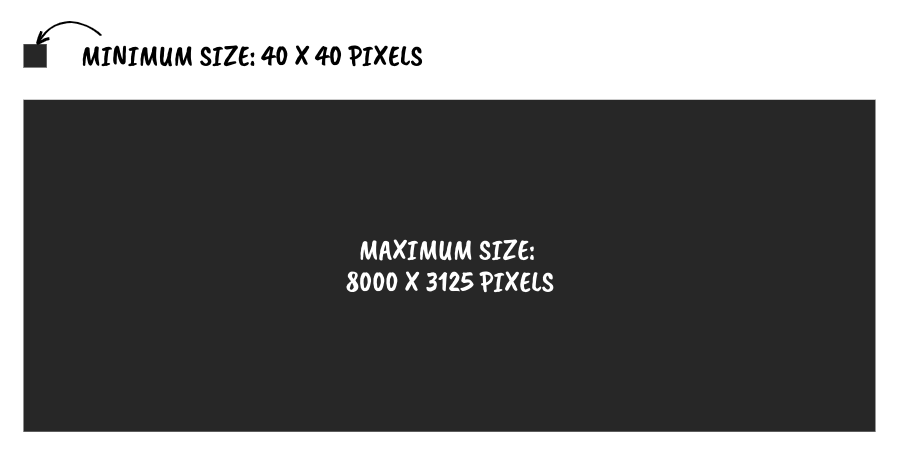 It's important to keep these size limits in mind, not just the biggest Canva size when planning your designs to ensure optimal resolution and quality.
Standard Canvas Sizes
When selecting a canvas size, sticking to standard dimensions can be helpful for specific projects.
For instance, Canva offers a size guide that includes common dimensions for different design projects such as posters, books, and social media posts.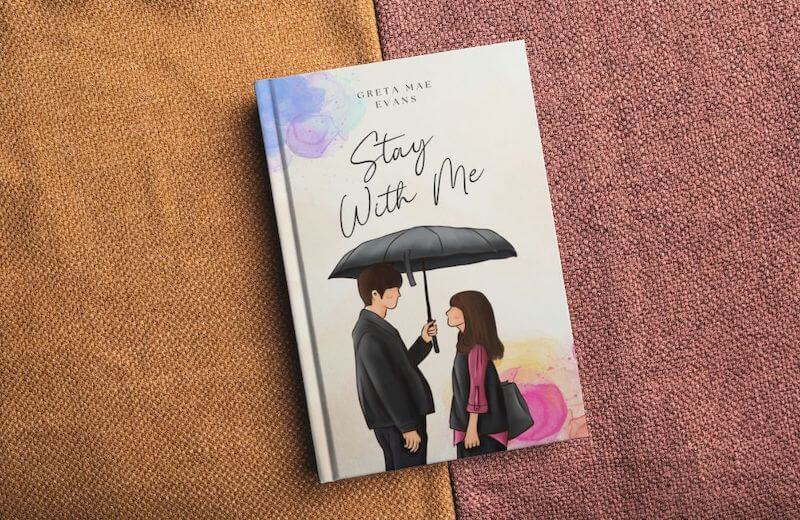 Some standard Canva size examples include:
Poster Sizes: Large 24 x 36 inches, Movie 27 x 40 inches, Bus Stop 40 x 60 inches2
Book Sizes: Keep the cover image at least 1500 to 1800 pixels wide and maintain a 1:1.6 ratio3.
By following these guidelines and being aware of the size and resolution limits, you can successfully create visually appealing designs within Canva.
Designing With Canva sizes
Templates and Tools
Whether you're a beginner or an experienced designer, Canva provides an extensive collection of templates for various design types such as social media posts, presentations, posters, and more.
These templates are fully customizable and can be adapted to fit your specific needs.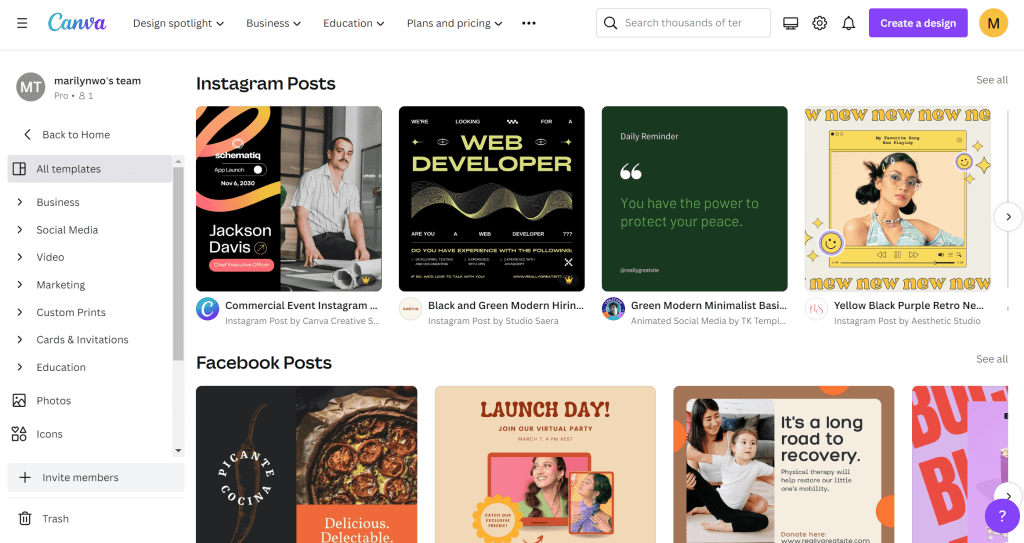 Additionally, Canva's user-friendly interface offers a wide array of design tools, including text editing, image cropping, background removal, and color manipulation, making the designing process smooth and simple.
PPI and Sizing Dimensions
When discussing design sizing, PPI (Pixels Per Inch) is a crucial factor. Higher PPI values will result in better image quality and clarity. However, increasing the PPI may also increase the overall file size, which could impact performance.
Balancing the PPI with sizing dimensions is vital to producing high-quality designs without causing lag or other performance issues.
Largest Canva Size FAQs
What Is The Largest Poster Size In Canva?
Canva's largest poster is 8000 x 3125 px. However, it's worth noting that free users have size limits and can upload up to 5GB of media on their account.
Is There A 200 Page Limit On Canva?
Canva used to have a limit of 100 pages per design but has now increased it to 200 pages. If you require more than 200 pages, you can combine two or more Canva files with up to 200 pages each to create a larger design.
How Big Can You Print In Canva?
You can print as big as you want depending on your design's resolution in Canva. Canva's maximum resolution is 96 DPI, which means that the largest print size for a design is approximately 5.33 feet by 2.08 feet or 64 inches by 25 inches.
However, it's important to note that the quality of the print may not be optimal if the design is stretched beyond its recommended size.
What Are The Best Sizes For Canva?
The best sizes for Canva depend on the type of design you want to create. Canva offers various templates for different types of designs, including social media posts, flyers, presentations, and more.
For social media posts, the recommended sizes are 1080 pixels by 1080 pixels for Instagram posts, 1200 pixels by 628 pixels for Facebook posts, and 735 pixels by 1102 pixels for Pinterest pins.
For flyers, the recommended size is 8.5 inches by 11 inches, while for presentations, the recommended size is 16:9 aspect ratio. Canva also allows you to create custom sizes for your design.
What Is The Maximum Size Of A Poster?
The maximum size of a poster depends on the printing resolution and the quality of the image. Typically, the largest size for a poster is 48 inches by 72 inches, which is equivalent to 4 feet by 6 feet.
However, some printing companies may offer larger sizes, such as 60 inches by 120 inches or even 120 inches by 240 inches. Note that the larger the poster, the lower the resolution may be, which can result in a lower-quality print.
Can You Print Large Posters From Canva?
You can print large posters from Canva's connected printer up to A1 size, which is equivalent to 59.4 x 84.1cm. If you wish to print larger posters, you can still create them in Canva up to 8000 x 3125 px, and download and print them with print companies not within Canva.
Can You Make An 11×17 Poster In Canva?
Canva allows users to create custom designs with various sizes, including an 11×17 inches poster. To create an 11×17 poster in Canva, you can select the "Custom dimensions" option and enter the dimensions as 11 inches by 17 inches. Canva also offers pre-made templates for posters that include the 11×17 size.
Does Canva Have A Photo Limit?
Canva has a media upload limit for free users, which is 5GB of media. This includes images, videos, and other design elements. Canva also has a limit of 100 photos per design, but this limit has been increased to 500 photos per design for Canva Pro and Enterprise subscribers.
How Do I Increase The Size Of A Poster In Canva?
The easiest way to increase the size of a poster in Canva is to select the "Custom dimensions" option to create a custom size and copy and paste your design from the previous size to the canvas with the new size.
If you are a Canva Pro user, you can select the "Resize" option and enter the bigger size dimensions for the poster to increase the size.
How Do I Print A Large Image On Multiple Pages In Canva?
To print a large image on multiple pages in Canva, first, make the size of your pages wider and taller than what you want. Canva doesn't allow you to see your artwork beyond the page size and this gives you space to align your large image on multiple pages.
Next, you can first align one part of the image on the first page. Then, take a screenshot and bring the screenshot to the next page, copy and paste the large image to the new page.
Then use the screenshot to give you a reference on where to undo the cropping of the large image from the first page. Do the same for the rest of the image on multiple pages.